The Trinidad and Tobago Insurance Institute is governed by a Board of Governors which has executive oversight of the Institute.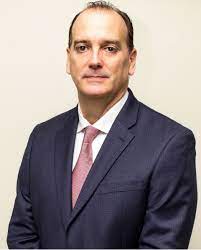 Mr. Robert Trestrail
Chairman
Robert Trestrail is currently the President and Chief Executive Officer of Sagicor Life Inc. Robert joined the Sagicor Group in 2001 and has held several Executive positions throughout his tenure with Sagicor. Currently as President and Chief Executive Officer of SLI, Robert serves on several Boards within the Sagicor Group.
With 30 years of experience in the Insurance and Financial Services Industry, Robert has served the private sector in Trinidad & Tobago as President of the Trinidad & Tobago Chamber of Industry and Commerce (TTCIC) and a Board member of The Chamber for over 12 years. He has served as a Member of the Appeal Tribunal of the National Insurance Board, a Director of the Association of Insurance Companies in Trinidad & Tobago and presently holds the position of Chairman of the Board of Governors of the Trinidad & Tobago Insurance Institute (TTII).
Mr. Anand Pascal
Anand Pascal is currently the President of Guardian Life of the Caribbean Limited. He was appointed to the position on 1st January 2014. Prior to this he was the Chief Operating Officer and held this position from October 2009 to December 2013. Anand has over twenty (20) years insurance industry experience starting as an auditor with Price Waterhouse in 1992, where his primary clients were in the life and general insurance industry. He is currently a director of Guardian Life of the Caribbean Limited, ATTIC and the Insurance Association of the Caribbean Inc. (IAC). Anand is a fellow of the ACCA and a member of the Institute of Chartered Accountants of Trinidad and Tobago.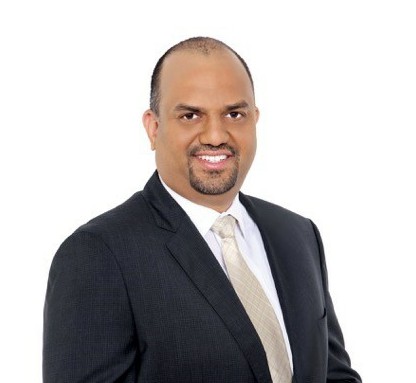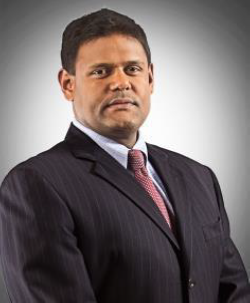 Mr. Musa Ibrahim
Musa Ibrahim is currently the Managing Director of TATIL. He is ACCA certified and has specialized in the Financial Services Industry for 20 years. He also currently serves on a number of Boards such as Trinidad & Tobago Insurance Institute, Insurance Association of the Caribbean (IAC) where he is also Chairman of the Training & Education Arm of the IAC. Additionally, Musa is the current Chairman of the Audit Committee of Ansa Automotive. He has worked for market leading organisations in the financial sector and has held top level positions inclusive of CFO, Finance Director and Executive Director.
.
Mr. Dean Romany 
Mr. Romany is currently the President of Guardian General Insurance Limited (GGIL) and serves as a Director on many boards within the Guardian Group and other regional bodies. He was appointed to this position in 2018. Prior to this, he served as Group Chief Risk Officer for Guardian Holdings Limited. Among his many roles within the Guardian Group included a number of executive positions. Mr. Romany has over thirty (30) years of industry experience starting as a Technical Advisor at Caribbean Home Insurance Company Limited. He is also a Fellow of the Chartered Insurance Institute (FCII).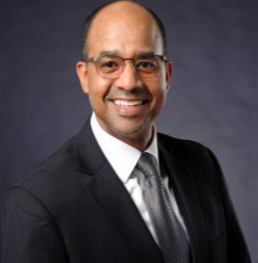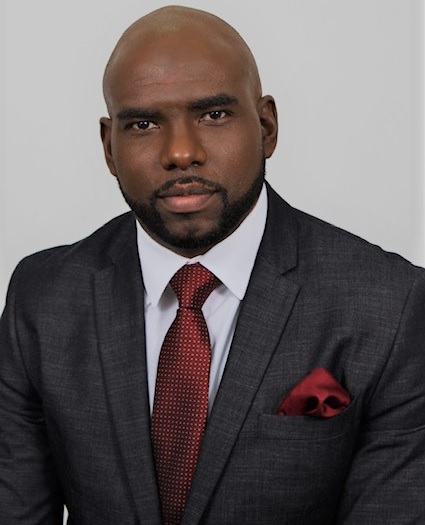 JAROD PERRYMAN
Jarod Perryman is currently the Managing Director of Scotia Life Trinidad and Tobago Limited and Director of Wealth at Scotiabank Trinidad and Tobago Limited. He has been in the banking and insurance industry for the past 25 years holding positions of increasing responsibility over that period. Mr. Perryman joined Scotia Life Trinidad & Tobago Ltd in 2013 and has led teams both locally and regionally.
  Mr. Perryman holds a Master's Degree in Strategic Planning from the Edinburgh Business School, a Post Graduate diploma in Marketing from the Chartered Institute of Marketing in the U.K. and a Master Financial Advisor Designation, from LIMRA.
Greer  Quan
Greer Quan is the Chief Executive Officer – Caribbean at the Pan-American Life Insurance Group with responsibility for Trinidad and Tobago, Barbados, Eastern Caribbean Islands, Dutch Caribbean Islands and Cayman Islands. She has served on the Board of Directors of AMCHAM TT since 2019, assuming the role of Executive Vice President in 2021. Greer also serves on Pan-American Life's Caribbean Compliance Committee. Prior to her appointment as CEO in January 2017, she served as Pan-American Life's Chief Operations Officer – Caribbean.  
Greer also has over fifteen years' experience in the Banking and Financial Services sector with an extensive background in Operations Management, including project management, process re-engineering, legal, procurement, facilities management and human resources. Ms. Quan also holds a Bachelor of Laws (LLB Hons) from the University of London in the United Kingdom. She is also a Certified Management Accountant (CMA, CPA).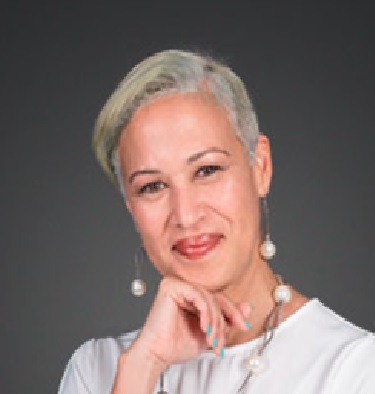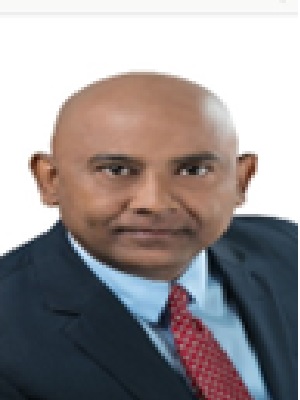 Mr. Dennis Benisar
Mr. Benisar's career in the insurance industry spans over 30 years in all aspects of general insurance practice. His experience ranges from Underwriting, Claims, Reinsurance, Human Resources, Compliance, Governance, Reporting, Insurance Applications to Business Development and Business Administration. The diversity and depth of knowledge has been derived from practical application, experience and formal training at both local and overseas providers. His accolades include the Associateship of Chartered Insurance Institute (ACII) and Diploma in Financial Management (DipFM).
He is a well-rounded and experienced general insurance professional having sound and extensive technical insurance knowledge and general management skills, with a passion for achieving results and an intense focus on customer service excellence.
Ms. Sharon Melville
University of Guyana graduate, Sharon Melville, holds a bachelor's degree in Accountancy and a master's degree in Business Administration. She is currently the General Manager of NAGICO Insurance (Trinidad and Tobago) Limited, having served the Company as Chief Accountant and Company Secretary prior to her current remit which began in 2015.
Sharon Melville has worked in the Insurance Industry for more than two decades. Prior to joining NAGICO in 2012, she worked at CLICO where she served for eighteen years from 1994 to 2012 and benefited from professional leadership training both locally and overseas. As a member of several internal committees (inclusive of Claims and Underwriting), she accumulated a vast amount of knowledge in the field of both general and life insurance. However, her core strength is Insurance Accounting.
Sharon is a Fellow of Life Management Institute – designated (FLMI) and a proud Rotarian where the organization's motto "Service Above Self" continues to be the corner stone of her life. She enjoys volunteering and mentoring young people.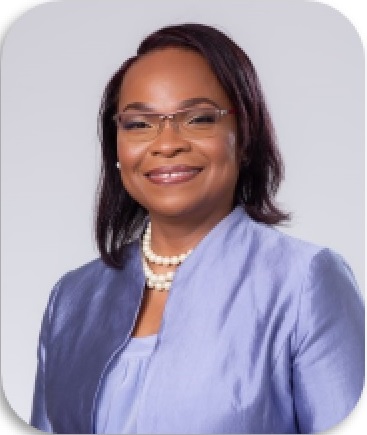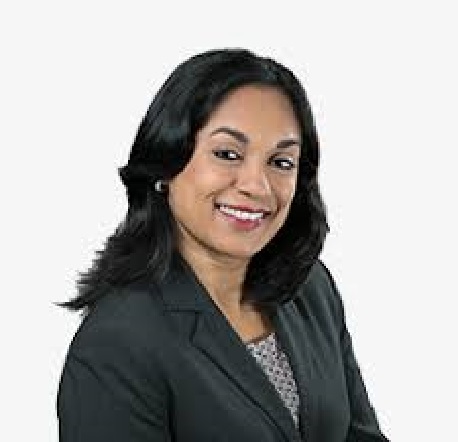 Ms. Natasha Pettier
Natasha started her career in Underwriting at Maritime General Insurance Company in 1997, after which, she joined COLFIRE as a Senior Underwriter. During this period, she pursued both her Insurance and Risk Management qualifications, attaining her FCII and MIRM designations from the Chartered Insurance Institute and the Institute of Risk Management, respectively.
After a successful tenure at Beacon, she sought new challenges and joined the Massy United Insurance Company as Head of Underwriting and Insurance Operations. Natasha joined the Motor One team in October 2019, as Head of Underwriting and Insurance Operations and was appointed to the position of CEO/Director effective 01st March 2020.
Natasha is proud to support the insurance industry at all levels and demonstrates that by actively participating at both the TTII and ATTIC levels. She also spends time actively mentoring other members of the insurance fraternity and encourages them to pursue technical qualifications and expertise to enhance their skills and advance the insurance industry for the benefit of all stakeholders.
Ms. Pettier has a Bachelor of Laws (LL.B.), an MBA with the Heriot-Watt University, UK and is a Fellow of the Chartered Insurance Institute of London, a qualified Member of the Institute of Risk Management, and a Health Insurance Associate. She is an accomplished Insurance and Management professional with over 20 years' experience.
Ms. Gina Samaroo
Mrs. Samaroo is the Managing Director of Trinidad and Tobago Insurance Consultants Limited, and holds over fifteen (15) years brokerage experience. In the Insurance arena, she is the bearer of the CII Diploma in Insurance and currently serves as a director on five (5) corporate Boards, including the Insurance Brokers Association of Trinidad and Tobago (IBATT). Her diversified accolades extend to international qualifications in the discipline of Geography, including Specialist in Geographical Risk Analysis, a Master of Arts and Bachelor of Arts degree.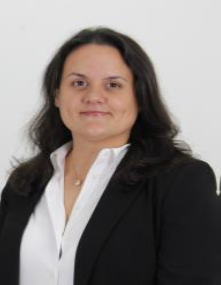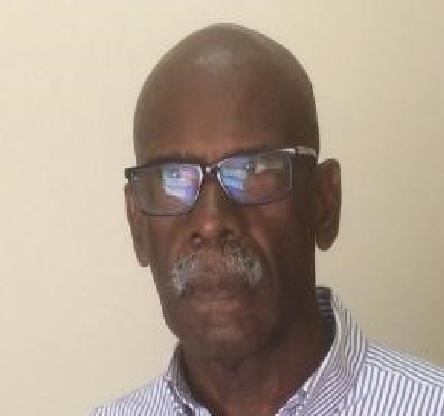 Mr. Theophilus Francis
Founder of Pioneer Insurance Claims Services Company Limited, is now Executive Adjuster with Axis (Eastern Caribbean), Mr. Francis is also the current President of Association for the Caribbean Commonwealth Loss Adjustors (ACCLA). He has been practicing for the past 43 years and his involvement in loss adjusting in particular formally began in 1972 when he joined one of the major indigenous adjusting firms in Trinidad and Tobago. In addition to local training, he also attended the College of Insurance in the UK. He has worked throughout the Caribbean from Guyana on the South American mainland, through Colombia in the west to the Bahamas in the north-west and has been involved in the management of hurricane catastrophes for the last two decades.
The Trinidad and Tobago Insurance Institute is managed by a Council of Trustees. The Council is conscious of the fact that the organization has an important role to play in the advancement of the local Insurance Industry and is committed to developing the Institute.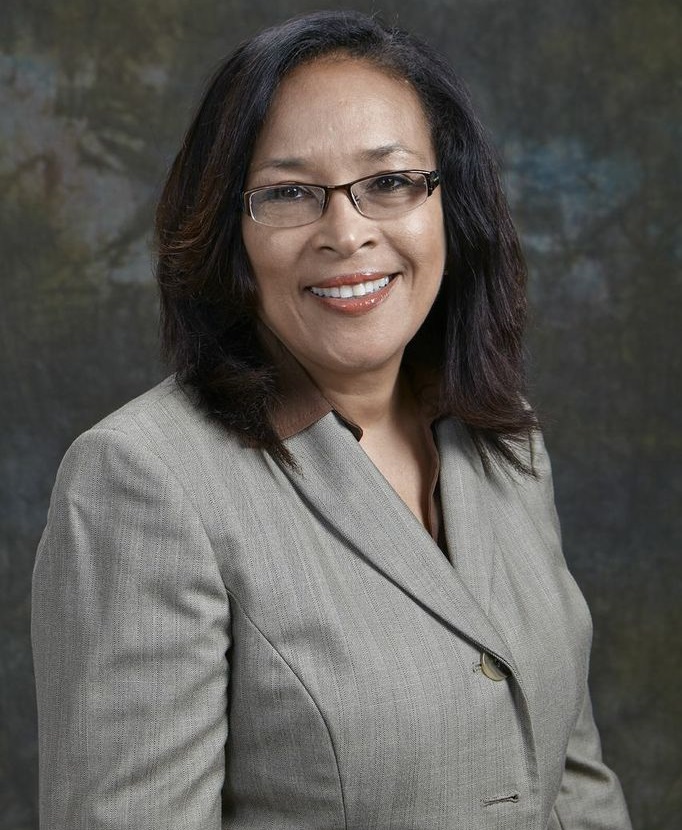 Ms. Edweena Newallo-Dottin – President – TTII Council of Trustees
Edweena Newallo-Dottin's experience in the insurance industry is vast. Over her plus 30 years in the industry, she has worked both in the technical and administrative parts of the business, including human resources, property management, marketing and operations. Mrs Newallo-Dottin, who is a member of the management team of Maritime General Insurance Co Limited, has served on the Trinidad and Tobago Insurance Institute's Council of Trustees since 1995 and took over its presidency in 2014. She currently sits on the Boards of the Association of Insurance Institutes of the Caribbean and the Joint Secretariat Corporation. 
Mrs Newallo-Dottin has served on several governmental and non-profit boards and was a member the Chartered Insurance Institute. She has had extensive training both locally and overseas, the most recent being at the Academy for International Business Officials (AIBO) in Beijing, China.
Ms. Catherine Lue Sue 
Catherine made her debut into the insurance industry in the Life sector and during her stint earned her LOMA certificate. She moved to General Insurance in 1986 and has remained in that arena to date. She has had the benefit of working both sides of the fence as she held an Account Executive position with one of the leading Brokers for 5 years. Catherine has attended many local and overseas training which has allowed her to move into current position as Manager Underwriting & Reinsurance at COLFIRE. Her oversight as Reinsurance Manager affords her the opportunity to travel and negotiate reinsurance terms for her Company and ensure a Global exposure to best practices and the latest developments affecting the industry. 
As a holder of the TTII Diploma in Insurance, Catherine's passion for improving the standards and education within the Industry has been extended to being a member of The TTII's Council of Trustees since 1998. She also is a member of CII and carries a Cert. CII designation. In 2013 her contribution to the industry was recognized with a Long Service Award for her contribution to various ATTIC Committees. 
An avid lover of Art and Culture she lends her creativity to Junior Carnival and has been part of team that has had success in many competitions. Catherine has also served as the Chairman of the Credit Committee for CLICO Credit Union.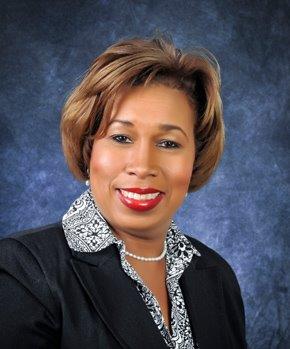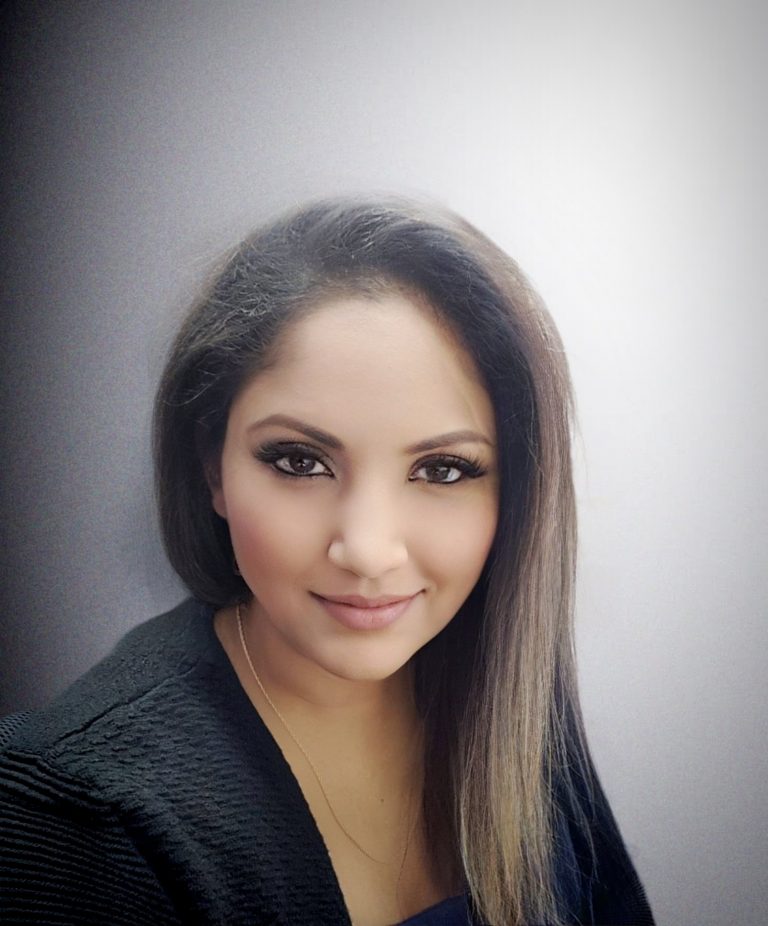 Ms. Sarita Parsad
Sarita Parsad is an Attorney who has been working in the insurance industry for the past fourteen years. She possesses experience handling insurance regulatory matters and all issues pertaining to insurance property and casualty claims. She currently holds the position of Head, Legal & Compliance at Trinidad & Tobago Insurance Limited (TATIL), where she is responsible for all compliance related issues across T&T and Barbados.
Ms. Parsad possesses a Bachelor of Laws Degree (LLB) with honours and a Masters in Law Degree (LLM, Corporate and Commercial Law) from the University of the West Indies, a Master's Degree in Business Administration (MBA) from Henley School of Business, UK, and an Advanced Diploma (ACII) from the Chartered Insurance Institute in the UK where she is a Member of the Society of Claims Professionals. She is currently enrolled in the Fellowship Program at the Chartered Insurance Institute and actively pursuing an MSc in Insurance and Sustainable Risk Management at Glasgow Caledonian University, UK.
Mr. Gerald Cruickshank
Mr. Gerald Cruickshank began his career as an insurance advisor in 1989 at British American Insurance Company where he spent 25 years, moving from a Sales Representative to a Unit Manager and then Branch Manager. Among his sterling performances was his qualification as a member of the Million Dollar Round Table for four consecutive years and winning his Company's Top Unit Award and Top Agency Award on more than one occasion. He served as director of the TTAIFA's North Chapter and then migrated to the East Chapter serving as a director for many years until becoming president of the TTAIFA's East Chapter from 2009 to 2011 and moved through the ranks from Assistant Secretary/Treasurer,  Secretary/Treasurer, Education Chair, LUATC Moderator, Awards Chairman and VP of the National Board of TTAIFA to his present position. 
Mr. Cruickshank is also an Executive Member of the Caribbean Association of Insurance & Financial Advisors (CARAIFA) and is presently the CARAIFA Foundation Chair for 2015. He is the Managing Director of GDC Financial Services Ltd and is also an Agency Manager at Pan American Life Insurance Company.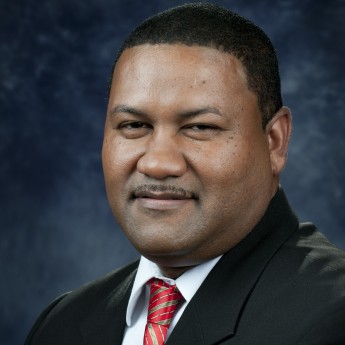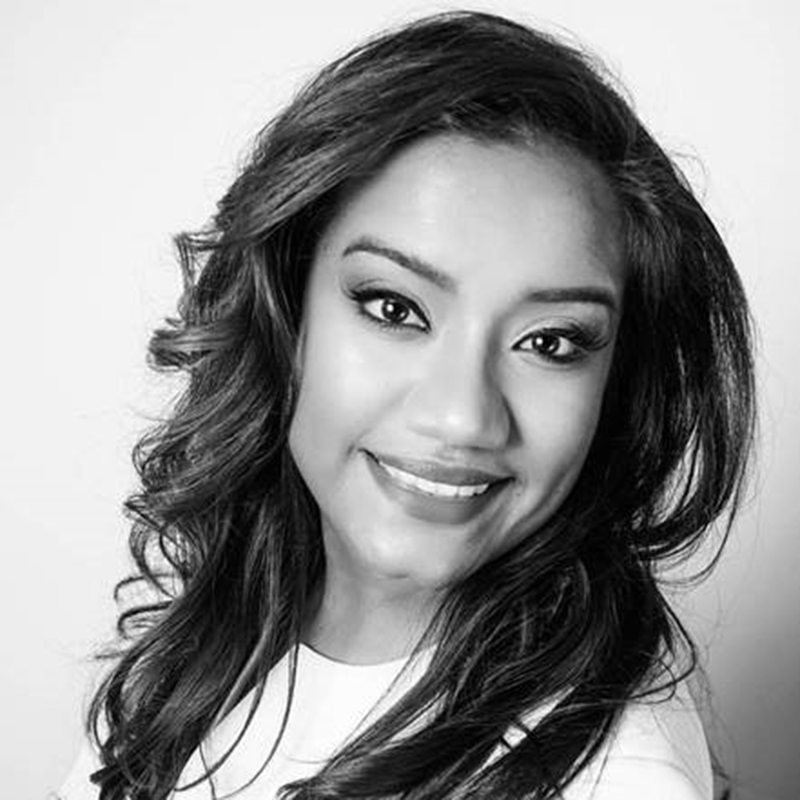 Ms. Uthra Ramnarine-Hill 
Ms. Uthra Ramnarine-Hill is a Chartered Insurer with over eighteen (18) years' experience in the industry. She is an Associate of the Chartered Insurance Institute and the American Institute for Chartered Property and Casualty Underwriters.
Ms. Ramnarine-Hill also holds a B.Sc. (Hons) in Management from the University of London. She has extensive experience in underwriting, claims management, reinsurance, compliance and audit and currently holds a senior position with one of the leading Insurance groups in the Caribbean.